What's New on EasyRoutes - October 2022
Here are some recent updates we've made to EasyRoutes Local Delivery to help you run your delivery business on Shopify.
1️⃣ New Order Dashboard with View Builder
We've redesigned our Select Orders page and have turned it into an powerful Orders Dashboard designed to help make route creation even easier and faster.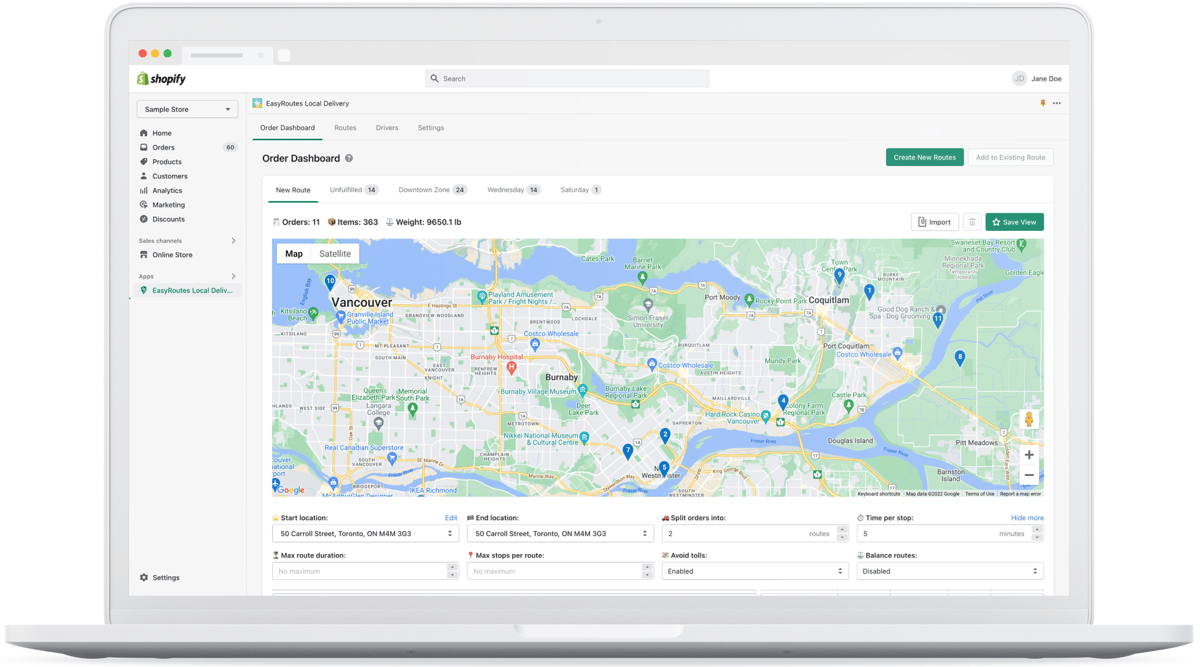 Across the top are tabs representing your custom saved views.

Each view saves your route options and order filters. The next time you click on a tab, all the relevant orders will automatically be added to your map. Just click the Create Route button to continue!

Prefer not to auto-add stops to your map? You can turn this feature off in your General Settings.
2️⃣ EasyRoutes SMS Notifications are now available internationally
We've expanded our EasyRoutes custom SMS delivery notifications to international customers on our Premium plans.
Choose which delivery events you want to send a notification for and customize all of the text. You can even send a message when your driver is a certain number of stops away.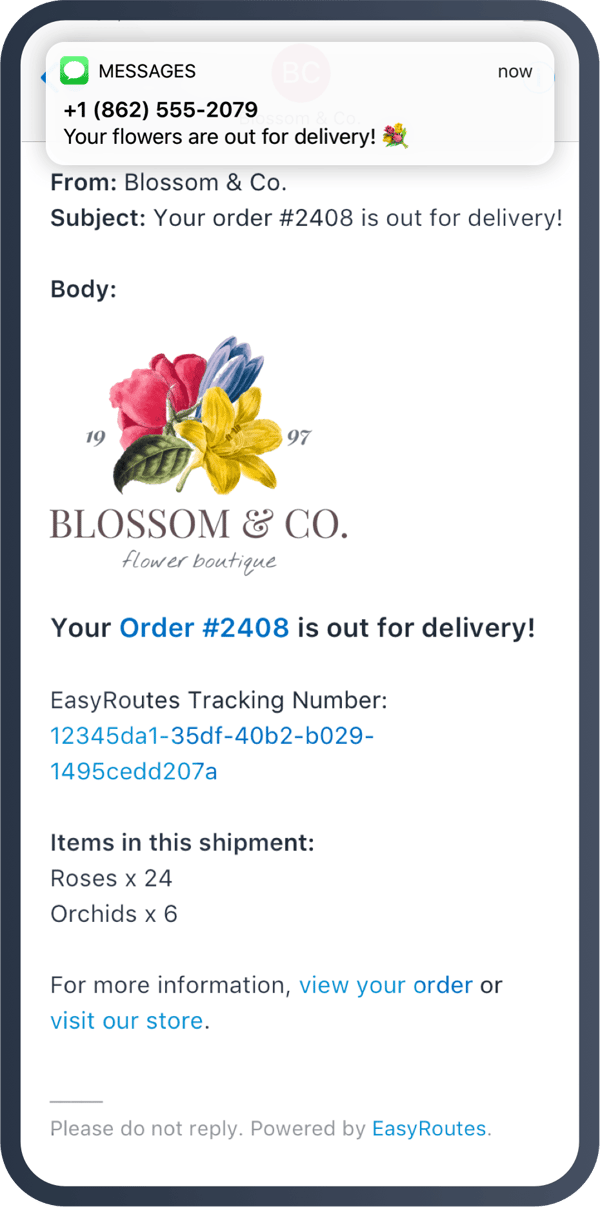 Learn more about pricing and availability here.

3️⃣ Require Drivers to Use Proof of Delivery
You can now make it so that drivers are required to capture a photo and/or e-signature as proof of delivery before they can mark an order as delivered.
4️⃣ Send "Ready for Delivery" email without fulfilling orders
Using our custom email notifications, you can now send the "Ready for Delivery" email manually without fulfilling your orders first or at the same time. When this email notification is turned on you a button is added to your Route page.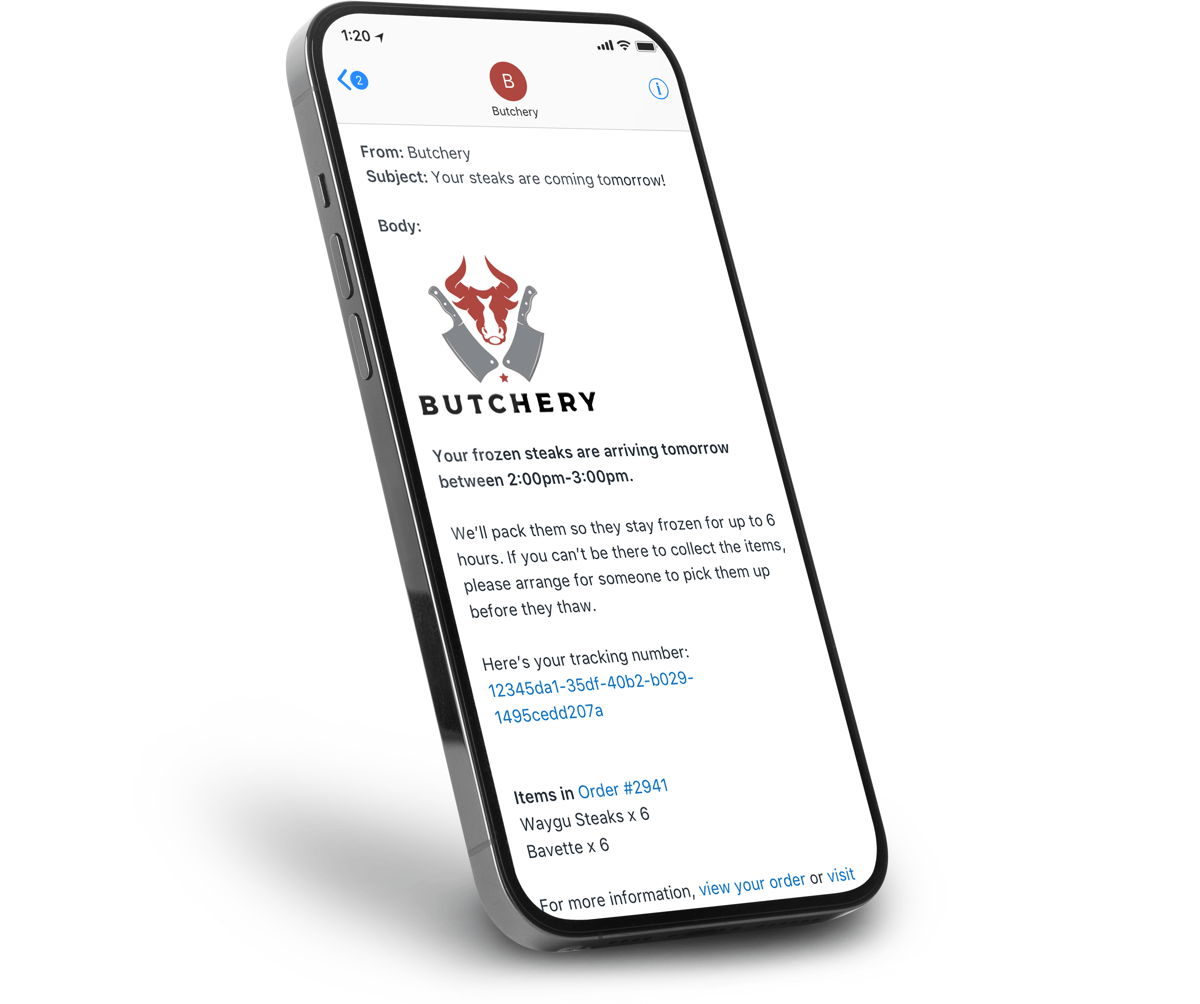 Click the button at any time to trigger this email notification for all the orders within that route.
5️⃣ Other Improvements
Apart from small bug fixes and UI improvements, we've also...
...made it so you can create a blank route from the Orders Dashboard in case you like to start your planning with a blank canvas.
...added a Help Center as the first tab of your EasyRoutes settings.
...improved our Getting Started Guide.
...added new packing slip customization options (e.g. hide SKU, hide items based on discounts or properties).
...updated our mobile EasyRoutes Delivery Driver app with:

New draft feature for photo proof of delivery (this lets your driver upload the photo(s) later if they are offline)
made the route line visible on the map when viewing an individual stop
improved our offline experience and error handling